1: Inconsistency
Being consistent with your posts, promotions, tweets, videos, shares, and other social media activity is crucial. Keeping your fan base updated on various social media platforms is a way to establish a closer, more personal connection with your audience. Your fans won't take kindly to you if you manage your social media content inconsistently, though. They will quickly notice this and accuse your company of being unable to effectively manage a basic social media platform.
‍
For instance, your followers may decide to unfollow you on Twitter if you permit weeks and weeks of inactivity, which will reflect poorly on your brand. You should try to stay away from these situations as much as you can. Regularly add engaging and interesting content to your pages. As often as you can, respond to the messages and comments left by your fans. Maintain consistency in this, and your followers will be grateful.
‍
‍
2: Spamming Posts
If your business uses social media, remember that moderation is essential at all times. You won't want to flood your market's feeds with a large number of spammy posts that point to just one of your company's products. That irritates your fans, and it could damage your reputation in the social media community. People may decide to completely avoid your pages as a result.
‍
For instance, to promote the new Toyota Camry back in 2012, the Japanese auto industry behemoth Toyota set up 9 different Twitter accounts that were designed to spam countless numbers of people. In the end, this backfired on them, and they removed those Twitter accounts in addition to issuing an apology right away.
‍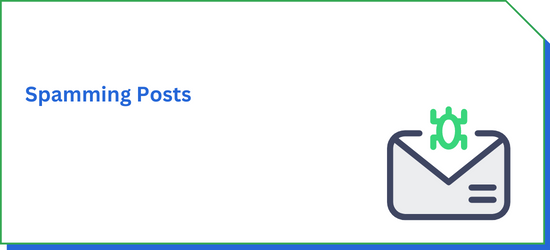 ‍
3: Distasteful Content
Disgusting content is another major issue your business might face when using social media. Yes, social media can give you a way to communicate with your fans and followers on a more personal level. However, being intimate might not always be a good thing.
‍
The Twitter account @KitchenAidUSA posted a very offensive and private message about President Obama and his grandmother back in October 2012. The Kitchen Aid Twitter account tweeted after Obama had mentioned his grandmother in one of his speeches, "Obama's GMA even knew it was going 2 b bad! Three days before he took office, she passed away. #nbcpolitics". The business then promptly deleted the tweet, explaining that an employee had erroneously handled the Twitter page under the impression that he was Tweeting.
‍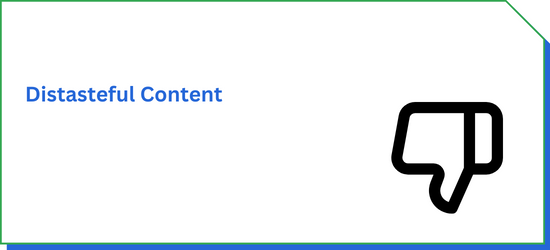 ‍
4: Negative Feedback To Online Campaigns
McDonald's attempted to launch a hashtag campaign called #McDstories to increase the visibility of their brand online. Customers were allegedly encouraged to Tweet memories and anecdotes about their experiences at McDonald's. Their followers had mixed reactions to the campaign. Throughout that campaign, embarrassing tales of finding alien objects in food products, unfriendly service, and much more were discovered in the Tweets that flooded Twitter feeds. You must be aware that even the most admirable of campaigns can backfire when you use social media.
‍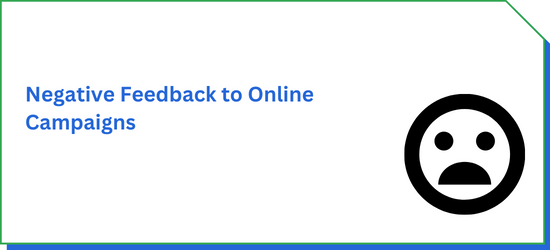 ‍
5: Bad Timing
When managing your social media content, timing is crucial. Even if your business posts a photo or sends a Tweet with the best of intentions, its true meaning could be misunderstood. Consider the unfortunate Twitter situation the NRA found itself in back in 2012. The NRA Twitter account tweeted this message about the use of guns following the tragic "Batman" shooting that occurred in one of the theatres in Colorado. Despite their good intentions, the Tweet might have been misconstrued due to the current circumstances.
‍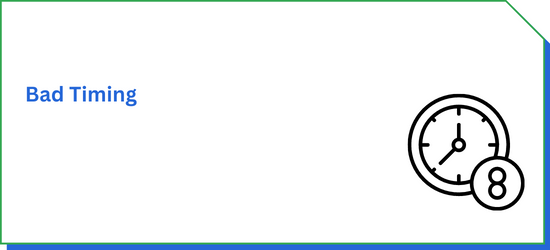 ‍
6: Carelessness
You can connect with a huge number of people thanks to social media. Unfortunately, the backlash your brand may experience when you use social media carelessly could be debilitating. Your brand will undoubtedly suffer from a misguided Tweet, a flawed advertisement, or a corrupted video. Because of this, you should always exercise caution when posting on your company's social media accounts. Avoid being careless like the StubHub Twitter account, which sent out a very private message criticizing its own brand's reputation. They removed the Tweet right away, but it serves as a perfect illustration of why using social media should never be done carelessly.
‍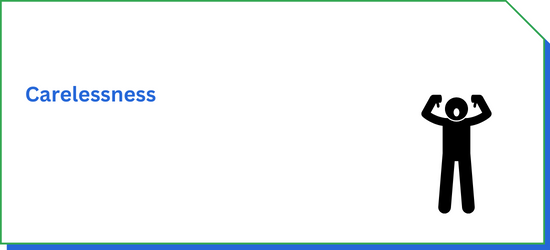 ‍
7: Bad Quality Posts
The adage "bad publicity is still publicity" is familiar to you, right? On social media, you should always try to avoid getting bad press. Make sure your content is of high caliber and taste before posting, uploading, or tweeting it. Don't make the same mistake as Belvedere Vodka, who posted this terrible advertisement on their Facebook and Twitter pages. Later, the business was forced to apologize for the post.
‍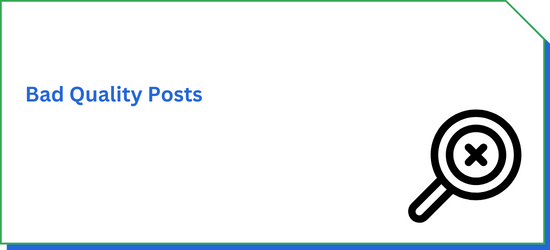 ‍
8: Bashing The Competition
It is never a good idea to try to openly criticize and humiliate competitors on social media. One reason is that you're already displaying a negative business elitism trait that might alienate your supporters. Additionally, you immediately alienate and enrage the supporters of competing brands, which is something you want to avoid. Consider the time Microsoft attempted to overshadow Android, the mobile OS it competes with, through a Twitter campaign centered on the hashtag #DroidRage. Microsoft intended for users of Twitter to Tweet about unsatisfactory experiences while using Android-powered smartphones. Unfortunately, Microsoft's strategy backfired and led to an internal uproar within the company.
‍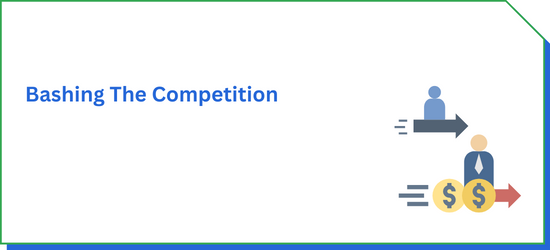 ‍
9: Hacked Accounts
Your social media accounts are vulnerable to hacking these days, just like anything else that involves networks and technology. Due to this liability, you are now at the mercy of incoming hackers who might break into your social media accounts and start causing mischief. Similar to what occurred when this Tweet appeared on Chrysler's Twitter page. They assert that they were compromised and later issued a semblance of an apology, but the harm had already been done.
‍
The journey a company takes on social media is dangerous, so exercise caution and make every effort to stay away from these circumstances. An organization's reputation could be made or broken by social media. If you have any additional fascinating information or tales to share, please do so.
‍