The Best Ways to Find a Job Online
The internet has revolutionized the way we find jobs. In the past, job seekers would have to scour newspapers or attend job fairs to find employment. But now, with just a few clicks, you can have access to thousands of job listings from all over the world.
But with so many job websites out there, it can be hard to know where to start your search. In this article, we'll give you a rundown of the best ways to find a job online. We'll also provide some tips on how to make your job search more effective. So whether you're looking for your first job or your next job, read on to learn the best ways to find a job online.
How to Find Good Jobs Online
The internet has made it easier than ever to find good jobs. With just a few clicks, you can search for job postings from all over the world. But while there are many benefits to this, it can also be overwhelming. With so many job postings available, how can you narrow down the search to find the best ones?
Here are a few tips for you
1. Utilize Networking
‍
We are starting with the very basic step that I know many of you know before utilizing networking in the best way.
Rule 1: Tell EVERYONE You're Job Searching
The first rule in job searching, tell everyone you are hunting for the job. No one can help you if you don't tell anyone, as many people know that you need a job that will beneficial for you.
‍
Rule 2: Always Try to Get Introduced to a Company
If any one of your friends or known who works in the company or has connections at the company where you also want to work. Approach them and ask them if the company hiring.
It's best to ask casually like this, rather than directly asking for a big favor upfront.
‍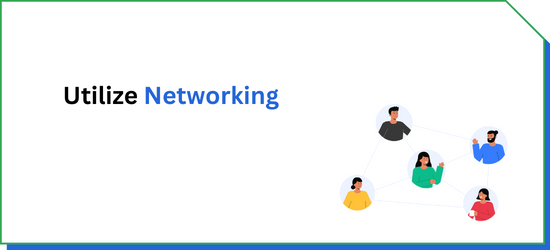 ‍
‍
2. Apply Directly to Targeted Companies Online
‍
There are a number of ways to find and apply for jobs online. One way is to use a job board like Indeed or Monster. Another way is to use a job search engine like Google for Jobs. And yet another way is to directly apply to companies online.
‍
Applying directly to companies online can be a great way to get your resume and cover letter in front of the right people. And it can also help you avoid the black hole of online applications, where your resume and cover letter disappear into the ether never to be seen again.
‍
If you're interested in applying to companies directly, there are a few things you can do to increase your chances of success. First, research the company and make sure you're a good fit for the job. Second, create a custom resume and cover letter for each company. And third, reach out to the company.
‍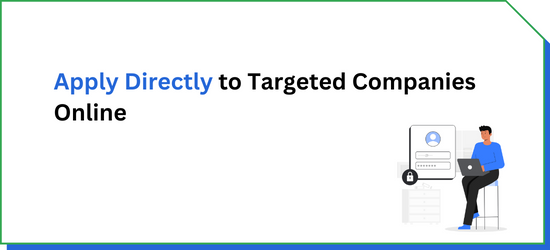 ‍
‍
3. Utilize Job Search Engines to Find the Companies that are Hiring
‍
There are many ways to find companies that are hiring, but using a job search engine is one of the most effective. A job search engine is a website that indexes job listings from a variety of sources, including job boards, company websites, and more. This makes it easy to find open positions in your area of interest.
‍
To use a job search engine, simply enter your desired job title or keyword into the search bar. You can then filter the results by location, job type, and more. Once you find a company that you're interested in, you can visit their website to learn more about the company and the open position.
‍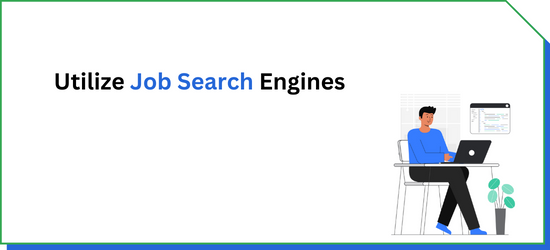 ‍
‍
4. Talk to a Staffing or Recruitment Agency
‍
When you're looking for a new job, it can be helpful to talk to a staffing or recruitment agency. These agencies can connect you with employers who are looking for candidates with your skills and experience.
‍
Working with a staffing or recruitment agency can help you save time and energy in your job search. The agency will screen candidates and set up interviews with employers on your behalf. And, they'll provide you with support and guidance throughout the process.
‍
If you're not sure where to start, ask your friends or family if they know of any good staffing or recruitment agencies in your area. You can also search online or look in the yellow pages. Once you find a few agencies that look promising, give them a call and set up an appointment to come in and talk to them.
‍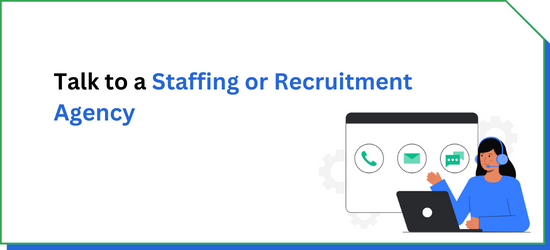 ‍
‍
‍
How Job Seekers Should Balance Their Time with the Tips Above
‍
‍
It can be difficult to balance your time as a job seeker. You want to devote enough time to your job search so that you can find the right opportunity, but you also don't want to spend all of your time looking for a job and not enjoying your life. The tips above can help you strike the right balance between your job search and your personal life. By following these tips, you can make the most of your time and find the job you've been looking for.
‍