Here are 8 key strategies you can utilize for hiring hard-to-fill technical roles:
‍
1.Be Present in Online Communities
Try expanding your applicant pool beyond the usual sources by including online job boards and niche communities.
‍
One benefit of the Internet, according to Jason Pinto, Director of Marketing at CBG Benefits, is that it allows different people to connect and work with others who share their interests. As a result, it is advantageous for businesses to find out where these individuals are and then use that network to attract talent that fits a particular profile.
‍
So go ahead and create a social card for that job listing; you might discover your next developer through a Facebook post.
‍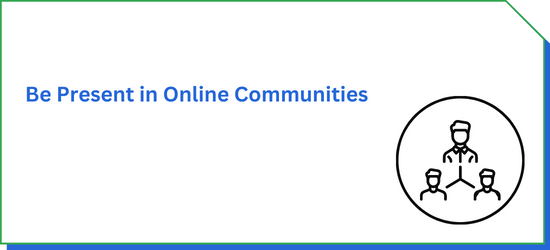 ‍
‍2.Invest in Promoting Your Company Online
Your potential tech hires are probably looking up your company online or visiting your LinkedIn page as we speak.
‍
Produce content that is relevant to your prospects to ensure that you have their attention.
‍
Keep in mind that your company's online marketing efforts can raise awareness of your organization and the career opportunities you provide.
‍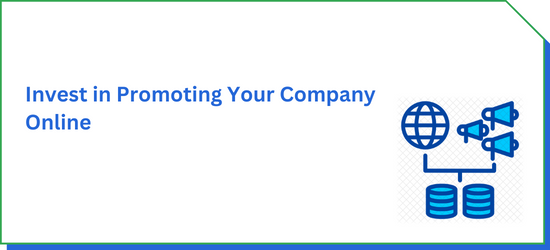 ‍
3. Focus on Top Candidates
There will be plenty of candidates for tech jobs, but you should focus on your top picks by providing them with compensation packages that are specially tailored to meet their needs.
‍
By learning more about these candidates and their priorities for their careers, you can better understand them and create compensation packages that reflect that. They might be anticipating mentorship. They might require a relocation allowance.
‍
By concentrating on your top candidates, you can convince potential employees that you have their best interests at heart, increasing the likelihood that they will accept your offer. According to Luan Lim of the recruiting company AppDynamics, their recruiters behave like salespeople. They have monthly goals, and one of their success indicators is having a pool of qualified candidates.
‍
‍
4.Team up with a Tech Expert
Let's face it: technical positions require a very specific set of abilities or skills that are difficult to evaluate through an interview or a CV review. A good workaround is to collaborate with a tech expert or use employee recommendations. This will increase your pool of potential hires and aid in your ability to make wise hiring decisions.
‍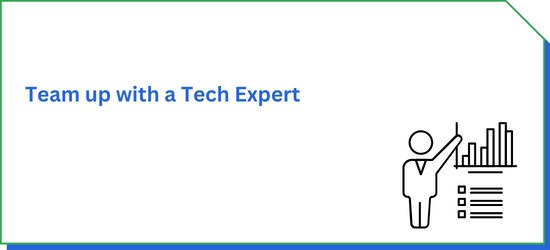 ‍
5.Have Offsite Working Options
Are you aware that more employees believe working remotely increases their productivity?
‍
By providing remote or off-site working options to potential hires, you can profit from this. For technical positions that depend on output, this is particularly important. Just be sure to go above and beyond to ensure that remote employees still feel a sense of belonging to your company's culture.
‍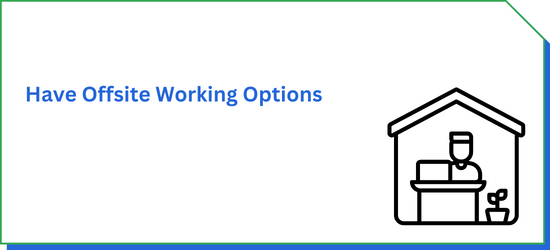 ‍
6.Offer Competitive Relocation Packages
A top-notch relocation package is essential for senior or executive tech positions that call for relocation to another city. Fly them in, hold in-person interviews, and highlight the best of your city during the hiring process.
‍
Learn what matters to them most. Is it a nice house in the suburbs? Are there schools for the kids? Or perhaps a neighborhood basketball team they can cheer for? Additionally, ensure that you give them choices. Outlining a specific career path they can expect from your company is crucial as well.
‍
Always keep in mind that these potential tech hires are investing in your business both personally and professionally.
‍
‍
7.Explore a Satellite Office
If your company has a severe lack of talent, you might want to think about opening satellite offices. Find out which cities have the technical talent pool you need by conducting demographic research. The future? Your best option might be an offshore software development team in Seattle or Manila.
‍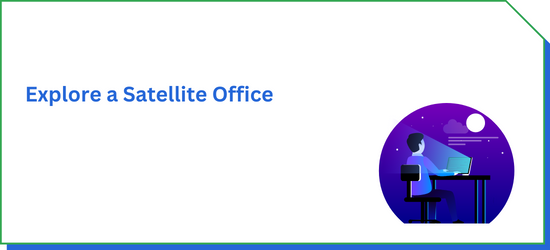 ‍
8.Overcome the Skills Gap
Occasionally, recruiters become overly preoccupied with finding a specific set of technical skills. What is this drawback, then? a talent pool that has been significantly reduced. Try to overcome the skills gap and concentrate on developing prospective candidates. After all, developing emergent skills among your potential tech hires can be done through online learning programs, one-on-one mentoring, and employee immersion.
‍
Although we are all aware that talent, particularly for technical or other in-demand positions, won't increase exponentially anytime soon, implementing one or more of the strategies below may help you close some hiring gaps.
‍
Don't forget to combine conventional strategies like job placements with more original ones like sourcing through specialized online communities and providing flexible working options. For more advice on hiring for technical roles or other difficult-to-fill positions, you can also visit our website.
‍