Finding Talent
1. Write better job ads
‍Typically, a lot of recruiters use outdated job descriptions or retrieve them from internal systems. The best recruiters, on the other hand, take the time to create a viral ad for their job openings because they understand how important exciting job postings are to finding top talent.
‍
While there is nothing wrong with using templates for your job posting, you should at the very least rewrite some of them to highlight the exciting aspects of the position and demonstrate to applicants how they will be able to shape the organization's future. To make sure your job descriptions are more persuasive, compare them to those of competitors.
‍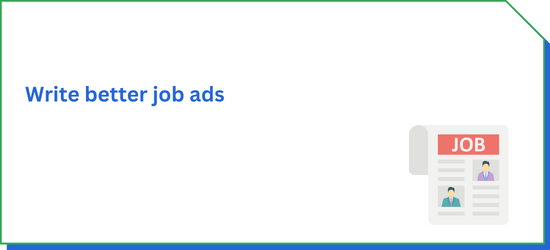 ‍
2. Welcome referrals
According to research, hiring managers frequently rely on employee recommendations. To find top talent, superstar recruiters know how to take advantage of their employees' already-established social and professional networks.
‍
Encourage your current staff to create or mine their network for referrals, but make sure to go over the best practices with them first. Make sure you review the profile after they have successfully recommended a candidate and get back to them within 24-72 hours.
‍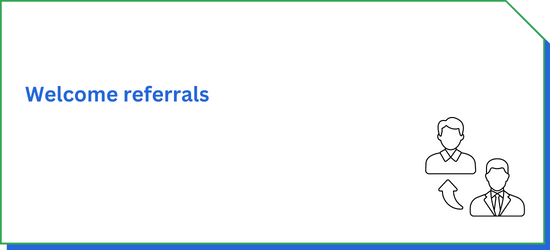 3. Reconnect with previous high-quality candidates.
The top candidates who got away are simply revisited by great recruiters, saving them a tonne of resources. Candidates who submitted their application but later withdrew it rejected an offer or advanced to the final round but a more qualified applicant won the position.
‍
Ask them if they would be interested in exploring opportunities with your company once more in a brief email or LinkedIn message. Another brilliant move would be to get in touch with former workers and inquire about their interest in returning to the team.
‍
‍
4. Focus on what works right now
Although traditional hiring methods like placing newspaper ads, attending job fairs, and posting on major job boards may have been successful in the past, things may be different today. When looking for top talent for the company, savvy recruiters prefer to investigate alternative tools such as employee recommendations and social recruitment.
‍
To find new candidates for your open positions, establish an employee referral program and utilize social media websites like Facebook and LinkedIn.
‍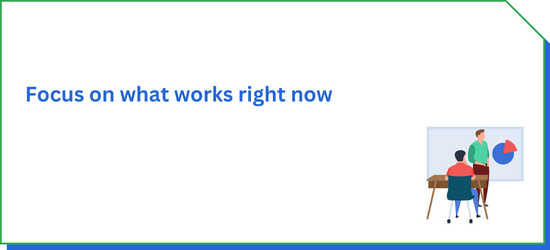 ‍
Screening Talent
5.Use real work scenarios during interviews.
Smart recruiters present candidates with actual work-related problems to solve to assess their problem-solving abilities. If you ask them to address a problem or circumstance that is hypothetical, it might be a waste of time. Give them genuine obstacles to overcome so you can gauge whether the applicant will be able to handle them if they are hired for the position.
‍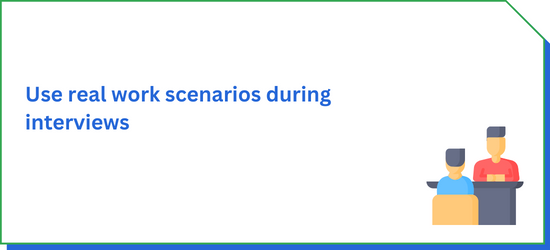 ‍
6.Be flexible with interviews.
Some candidates might already be working, making it difficult or them to take time off without jeopardizing their current position to attend multiple interviews. A top-notch recruiter is adaptable and willing to make adjustments to fit the candidate's schedule.
‍
Attempt to work with candidates who have to schedule conflicts at least once a week or on the weekends. If practical, you can also conduct video interviews. Second, think about implementing a rule requiring that all interviews be finished in a single day.
‍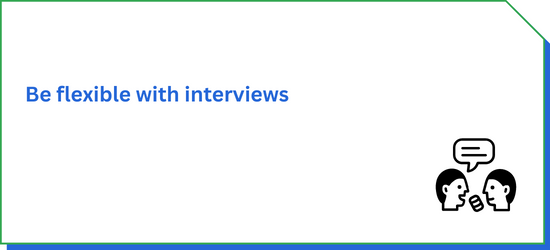 Engaging with Candidates
7. Ask candidates for their job acceptance criteria.
Knowing your position with regard to hiring candidates is a good idea. Superstar recruiters ask applicants to list the important factors they will take into account when assessing an offer. Ask them to also list any deal-breakers that might cause them to withdraw an application or reject an offer.
‍
Utilize these variables to tailor your evaluation and strategy to the applicant's requirements.
‍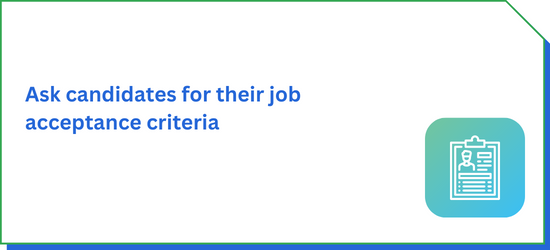 8. Explore multimedia channels.
Strategic communication is a crucial component of hiring, so you must determine which platforms are preferred by top candidates. Great artists use smart mobile devices frequently, so you should customize your messaging for SMS, blogs, and social networking apps.
‍
Consider creating and sharing a personalized video that showcases the exciting aspects of your company and can be viewed on various social networks since videos and photos can be more persuasive than words.
‍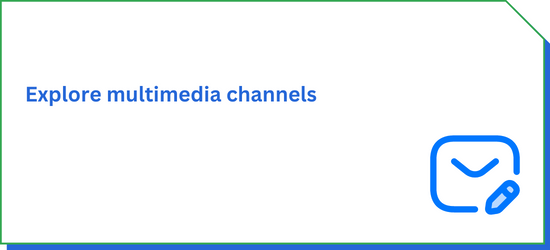 9.Train hiring managers to sell your firm.
Because they neglect to ask current employees for their opinions on why they believe their company is superior to rivals, some hiring managers do a poor job of pitching the company to prospective hires. They compile a list of communication strategies from the responses to help to hire managers better position the opportunity.
‍
Being a superstar recruiter is ultimately not all that complicated. Without a stratospheric budget or effort, the straightforward guidelines mentioned above can easily produce dramatic, almost immediate results. If you follow them, you'll soon be on the path to becoming your A-list recruiter.
‍