1. Grab Their Attention At The Start
When hiring, make an effort to picture the ideal candidates you want for your open positions. What characteristics does he or she have? What message do you believe would appeal to that individual? When writing a job description, you must keep in mind these crucial specifics. You will need enticing opening statements like "Looking for a job that is ideal for creative minds?" or "Are you searching for a job that will jumpstart your IT career?" to get their attention. The hiring process is streamlined when your hiring ads are specifically tailored for your ideal candidates.
‍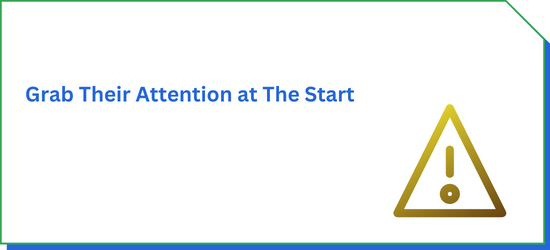 ‍
2. Write Down The Essentials
Although you don't want to overdo it with the details, you must be sure to include the most important ones:
‍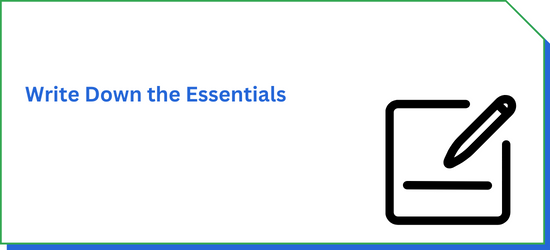 i)Job Title and Summary
– Post the title of the position you're looking to fill along with a thorough but succinct summary of what it entails and why it's important to your business.
‍
ii) Skills and Qualifications
– List the skills and credentials that an applicant must possess to be considered for the position. Additionally, you should state whether or not these abilities and credentials should be regarded as "requirements."
‍
iii) Employment Type
‍– You should describe the position's nature here. Is it a part-time or full-time position? Will you pay the people you hire? It's best to be upfront because you don't want to deceive potential applicants.
‍
‍iv) Salary & Benefits
‍ – If your business is okay with stating the typical salary range for the open positions, go ahead and do it. Again, prospective candidates value this level of openness.
‍
v) Company Address and Contact Information
– This includes the business's mailing and physical addresses, phone numbers, e-mail addresses, and social media pages, among other things. Give them a quick and easy application process so they can work for your company.
‍
3. Keep It Short
Don't get carried away with the details once you feel you have covered the essentials. You don't want your potential hires to get bored reading lengthy job descriptions. To make reading the job description faster and more structured, try using bullet points and brief descriptions. Don't feel as though your job description needs to be overly verbose to compensate.
‍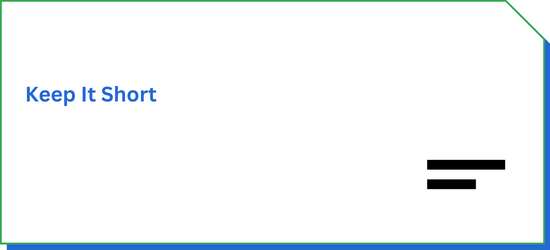 ‍
4.Veer Away From Vague Language
Avoid using words like "often" or "sometimes" when drafting your job descriptions. When describing the necessary office hours or workload that go along with the actual position, use real-world units of measurement. These details are valued by prospective candidates.
‍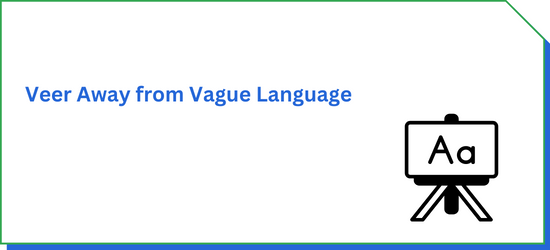 ‍
5. Be Visual
Try including illustrations and photos in your job descriptions. The days of tedious and outdated formalities are over. This approach to recruiting candidates may seem unusual, but it works incredibly well—especially if you compete with other businesses for the best and brightest employees. Your job description comes to life with graphics and images, and they also showcase the character of your business. Here is an example of a job posting on Lensa that includes crucial details about the company Columbia Gas of Virginia, such as the number of years of experience, the size of prior employers, the gender ratio, etc.
‍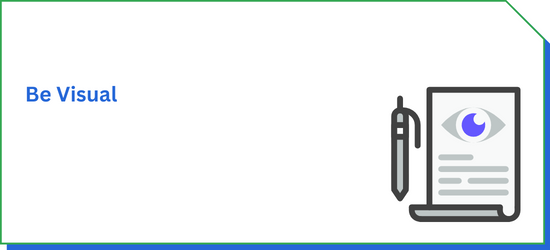 ‍
6. Give A More Personal Approach
When hiring, try not to sound like a complete robot. Companies that they feel at ease with are especially attractive to potential applicants. To connect with the human side of your potential hires, you must be able to add a personal touch to your job descriptions. When creating a job description, you should take into account the overall culture and personality of your company. This will help you and your prospective hire develop a certain level of trust and understanding.
‍
That's it, then! We guarantee that if you use these pointers, your job descriptions will draw in more qualified applicants. Even though hiring is a serious matter, you don't have to create dull job descriptions. Your career will advance if you have the ideal combination of personality and accuracy.
‍