‍1.Ask for the candidate's references.
Former coworkers or superiors may be able to shed light on a candidate's character. Yes, they can respond to typical inquiries about the applicant's work performance or strengths and weaknesses. However, it would be preferable to find out how the candidate manages both themselves and others.
‍
Inquire about the following:
‍
How did the candidate react after making a mistake?
‍
How well did the candidate get along with the other candidates, on a scale of 1 to 10? What do you think caused that?
‍
What inspires this candidate, in your opinion?
‍
You can learn more about a candidate's sense of responsibility, interpersonal skills, and personal motivations by probing them with these questions. You'll get a sense of the potential candidate's future behavior from this.
‍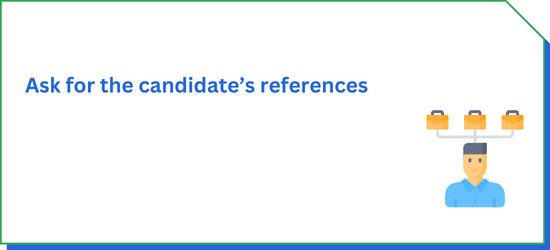 2.Observe how the candidate interacts outside of the official interview.
You can determine a candidate's emotional intelligence by asking the front desk agent, the receptionist, or even the elevator operator. Was the applicant polite and approachable or rude and haughty? Did they speak to the receptionist or the office cleaners? Emotional IQ is demonstrated by the ability to respectfully converse with anyone in the office, regardless of their position.
Walt Bettinger, the CEO of Charles Schwab, invites potential hires to a breakfast meeting and instructs the restaurant to purposefully mess up their order to test the candidates. Bettinger claims he observes their reactions. The candidate's emotional intelligence is demonstrated by how they act toward the wait staff, whether they are angry or sympathetic.
‍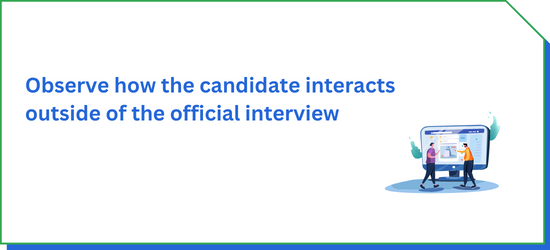 ‍
‍3.Do a test run.
By first giving a candidate a short-term contract, you can evaluate them to see how they perform on the job. This method of evaluating a candidate's soft skills before hiring them full-time is more unbiased. This enables you to evaluate whether they possess the necessary skills, fit in well with your culture, and exhibit high emotional intelligence.
‍
In place of a job interview, some employers ask applicants to attend a "job audition," where they must perform the duties of the position they are applying for to be hired. They practice performing the actual work they would be doing.
Working with someone daily will give you personality insights that you can't get from their resumes, interviews, or references, according to Matt Mullenweg, CEO of Harvard Business Review.
‍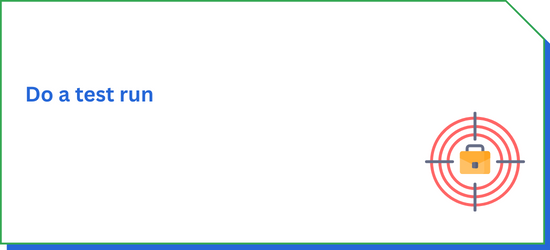 4.Use personality tests.
Using job simulations and role-playing exercises to gauge a candidate's problem-solving and interpersonal skills, personality assessments can give recruiters an idea of the candidate's personality and EQ.
‍
The 20-minute online test Koru uses machine learning and analytics to determine whether the applicant you're considering hiring might be a good fit for the business. It is marketed as "predictive hiring," where the test evaluates various personality traits so you can learn more about your applicant's emotional intelligence.
‍
Additionally, you can develop your own tests, similar to how Amtrak has a 104-question test called the Amtrak Culture Fit Assessment. The purpose of the test is to determine whether a candidate is likely to act in a manner consistent with the Amtrak culture.
‍
A personality test can be a useful tool for assessing a candidate's moral character, but it must be used in conjunction with feedback from reference checks and interviews.
‍
High EQ candidates make superior workers and leaders. In addition to technical skills, it is crucial for recruiters and hiring managers to consider emotional skills to determine whether or not a candidate will make a great hire.
‍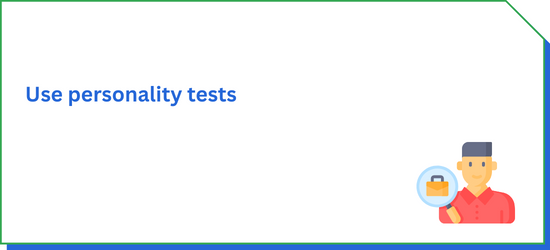 ‍