1. Design and Reorder Your App Thumbnails
You can select up to three custom apps to show up in your default view, and app thumbnails will appear under your Page's cover. In contrast to apps that are hidden below, apps that are featured here are prominent, always visible, and drive more traffic.
‍
The design of your app's thumbnail is crucial for boosting click-through rates and traffic. Create a thumbnail that reflects your branding and add a clear text description to the "Careers" tab, such as "We're Hiring," "See Openings," or something similar. An attractive thumbnail makes it clear to the viewer what is inside.
‍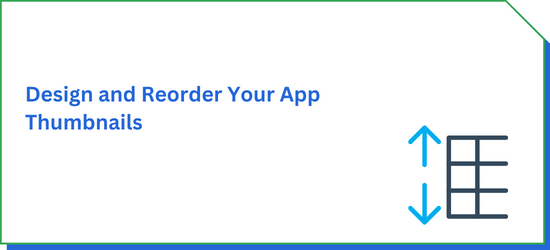 ‍
2. Update Your Facebook Cover Photo
Want to upload a picture to your Timeline that will be there for a while without compromising anything on your fan page? No issue. Utilize your Facebook Cover Photo! You might try using this banner to advertise your career site tab so it becomes a permanent fixture on your Timeline. Try adding engaging graphics and visuals to the image to make it more alluring and captivating.
‍
Using arrows and an illustration, draw attention to your recently launched Facebook career site and include a call to action. You are now able to include a call to action in your cover photo thanks to Facebook's updated cover page policies.
‍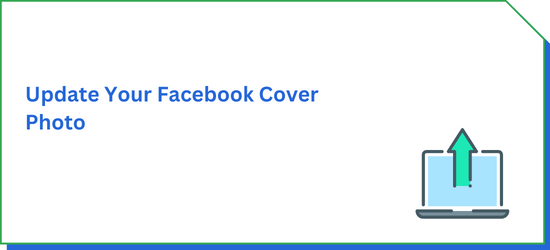 ‍
3. Announce Your Career Site Tab to Fans
It will be a good idea to share your career site tab on your fan page timeline a few times when you first launch it to let your followers know about it. Throughout the week leading up to the launch, promote your career site at various times of the day. You can easily schedule a number of posts with various text, image, and career tab links to go live over the course of your launch week. Additionally, don't forget to ask your followers to spread the word.
‍
After launch, you should create a job-sharing schedule and distribute jobs in your timeline on a regular basis. Establish a balanced schedule that will bring you the most traffic while not spamming your followers. Combine it with.
‍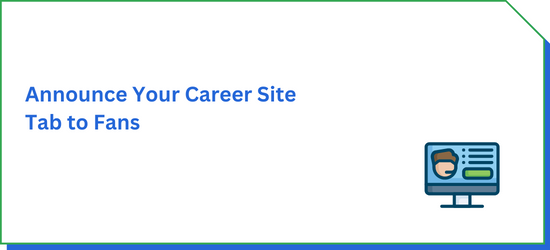 ‍
4.Use Your Website's Career Section
If your company has a career site available, you ought to take advantage of it. On the career page for your company, you can advertise your Facebook page. Perhaps you could provide a direct link from your website traffic to your Facebook career page, or you could use a Facebook widget to display a feed of the updates to your page. You can even designate a banner in the header or sidebar of your website to advertise the Facebook careers page. Make it simple to create and embed a Facebook widget on your website by using Facebook social plugins. You can use this to drive traffic to your fan page.
‍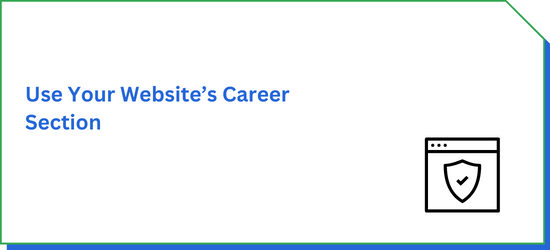 ‍
5. Utilize Your Existing Job Distribution Channels
You'll already be posting job openings to your career website and various job boards. Your job postings on these platforms can easily drive traffic back to your Facebook career page. Include a sentence or two about your professional presence on Facebook in each of your job postings, along with a clear call to action.
‍
Invite potential hires to join you on Facebook and inform them of your professional presence there. By doing this, you can easily inform people who view your job postings about your Facebook career page and increase traffic to it.
‍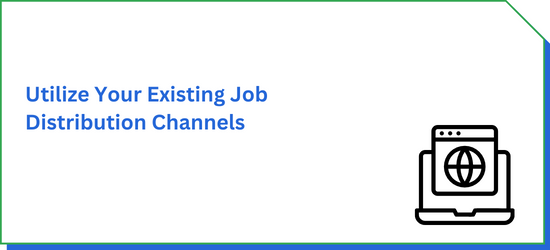 ‍
6. Include It in Your Email Signature
Take advantage of any ongoing email correspondence you may already have with potential candidates. Include a link to the newly created career site tab in your email signature to spread the word. To gain more exposure, you should likewise request the same of your recruiting team members.
‍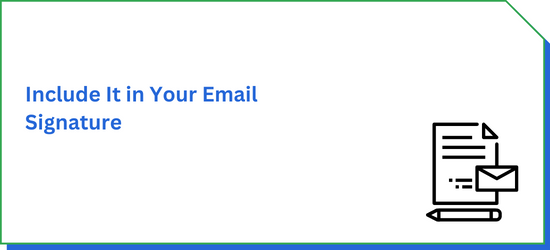 ‍
7. Notify Your Email List
Additionally, you would have built a database of applicants who had previously applied for jobs at your business or joined your talent pool. Use this candidate database to send them an engaging email asking them to visit the Facebook tab for your new career site. You shouldn't ignore the network that is your email list.
‍
‍
8. Blog About It
Does your business maintain a blog? Great. Another way to advertise your career site is to do that. Make a blog announcement about your Facebook career site and direct blog readers there. You can also try promoting your website to other bloggers in the sector who are looking for new topics to write about if you have created something exceptional and unique. Make the most of blogging as a powerful informational tool.
‍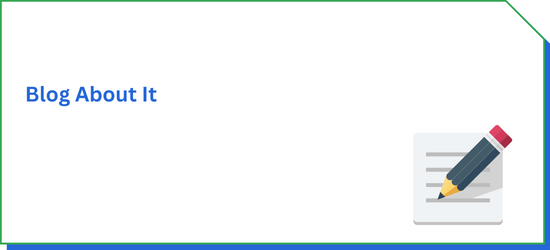 ‍
9. Promote It Through Offline Channels
Don't confine your marketing efforts to the online space. You can just as well use the real world. You can advertise your Facebook career site in these places if you conduct campus visits, host or attend career fairs, or take part in other career-related events. To advertise your Facebook professional presence, you can use printed posters, leaflets, flyers, or anything else that is visually appealing and easily available. Additionally, you can put the URL of your Facebook career page on the business cards of every member of your recruiting team.
‍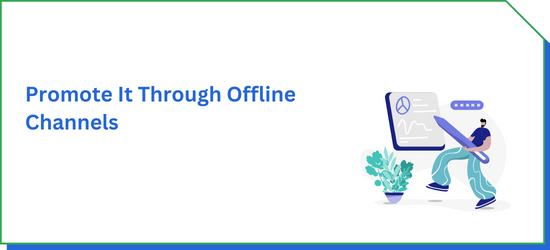 ‍
10. Post Regular Updates
The majority of the time, pages that don't consistently share interesting and noticeable posts are the ones that go unnoticed on Facebook. Even if your business has a tab for careers, if your page only shares updates, announcements, and news once per week, it might as well not even exist. With the information on your page and what you have to offer in the news feeds, you must be competitive. You don't want to spend time and energy creating a post of high quality only to have it disappear forever from Facebook feeds.
‍
Be consistent and keep the Facebook community informed of your presence and importance. However, you need to exercise caution. Avoid over-saturating your audiences with irrelevant posts by refraining from doing so. In Facebook sharing, the ideal ratio of quality to quantity is crucial.
‍